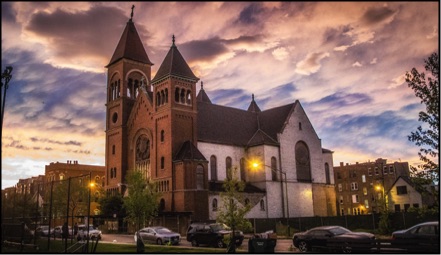 About this site
This informational website was created in response to the continuous flow of interest and inquiries regarding the history and future of the abandoned Saint Boniface property located in Chicago's West Town neighborhood at the corner of Chestnut and Noble streets.
Most Recent Update
April 24, 2018
On April 19, 2018 The Chicago Plan Commission officially approved Stas Development's plan to restore Saint Boniface Church and develop the adjoining vacant lots.
The approved plan, supported by neighbors, community organizations and Preservation Chicago, allows for 17 condominiums inside the church building, 24 condominiums in a new 4-story building to be constructed on the Chestnut St. side and a new two-story structure on the Noble St. side. The Noble street building will be donated to the Northwestern Settlement House and will have office space on the first floor and 4 affordable apartments on the second. The total number of on-site parking spaces will be 44. (three more than required by City code)
The next step in the process is for Stas Development to get complete City Council approval. The Council will vote on Stas's plan on May 9, 2018
Curbed Chicago Article dated 3/30/18
All past updates can be found on the Timeline page of this site.
............................................................
Photo Credit: Cheston Bogue
Before contacting this site please read the note below.
Access to Church: This website does not own or manage the Saint Boniface property and cannot grant access to the church or grounds. All reqeuests of this nature should be directed to info@stasdev.com
Parish Records: This website is not associated with The Archdiocese of Chicago and does not have access to records of former parishioners. We suggest inquiries concerning such information be directed to The Archdiocese of Chicago's Archives and Records Department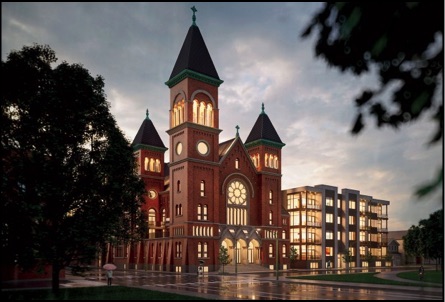 Rendering Courtesy of Stas Development