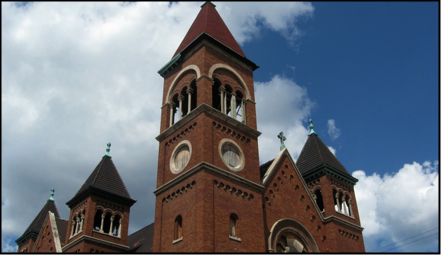 About this site
This informational website was created in response to the continuous flow of interest and inquiries regarding the history and future of the abandoned Saint Boniface property located in Chicago's West Town neighborhood at the corner of Chestnut and Noble streets in Chicago.
PLEASE NOTE:
Before Contacting This Site
This website is not associated with The Archdiocese of Chicago and does not have access to records of former parishioners. We suggest inquiries concerning such information be directed to The Archdiocese of Chicago's Archives and Records Department
This website does not own or manage the Saint Boniface property and cannot grant access to the church or grounds. We suggeste all inquiries of this nature be directed to the current owner and operator Carefree Development LLC
Thank you for your interest and please check back as this website will be updated as new information becomes available to the community and is made public.
Carefree Development LLC is the current owner of the Saint Boniface church building and property
Most Recent Update
July 1, 2015
On 6/22/15 The Neighbors Of Saint Boniface met with Phil Moeller of Carefree Development for a status update on the Saint Boniface property. Below are the meeting's "take away" points.
* Carefree will be meeting with the City in two weeks to finalize an agreement to modify the Redevelopment Agreement (RDA). Currently the RDA requires the development of 117 affordable housing units. The revised plan would give Carefree unrestricted ownership of the property and the ability to move forward with the development subject only to existing Citywide affordable housing requirements (10% of units to be set aside as affordable). The plan would include a full purchase of the property by Carefree. It is anticipated the modification of the previous restrictions set in place in the original, and very complicated, RDA will ultimately require City Council approval.
* Once Carefree assumes unrestricted ownership of the property they would move forward with a market rate owner occupied development at the Saint Boniface site. Through discussions and suggestions from the NOSB, so as to reduce density and preserve significant parts of the church, preliminary plans and ideas include saving the church's four towers and the development of larger condominiums and single family homes.
* A court date is set at the end of July where Carefree hopes to prove that there is positive movement towards a development project that would secure the property and satisfy the community.
Lastly, Carefree agreed to be more attentive to, and vigilant in, the upkeep and security of the property as it stands now.
............................................................
Before contacting us please read the note above.