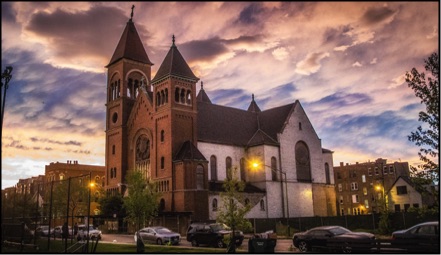 About this site
This informational website was created in response to the continuous flow of interest and inquiries regarding the history and future of the abandoned Saint Boniface property located in Chicago's West Town neighborhood at the corner of Chestnut and Noble streets.
Most Recent Update
October 18, 2018
On October 10th the scaffolding around the Saint Boniface church was removed and heavy construction equipment was seen being delivered to the site. Saint Boniface Info contacted Mike Skoulsky of Stas Development as was given the following update.
* Regarding the scaffolding:
- The scaffolding was in very bad shape. After years of weathering most of the plywood covering was rotting and crumbling.
- One of the major telecommunications companies had been requesting access to the electric poles on the Noble St. side of the church in order to install new 5G equipment. In order for this work to be done the scaffolding needed to be removed.
- Once the telecommunications work on the poles is completed new scaffolding will be ordered and installed.
* The construction equipment on site is in preparation for interior non-structural demolition. This non-structural demolition (removal of plaster, etc.) should be starting within the next 3-4 weeks.
* Mike hopes to submit for the church building permit within the next 2 months and is hopefully anticipating the completion of the church construction 12-18 months after the permit is issued.
All past updates can be found on the Timeline page of this site.
............................................................
Photo Credit: Cheston Bogue
CONTACT
Before contacting this site please read the note below.
Contact Saint Boniface Info HERE
Access to Church: This website does not own or manage the Saint Boniface property and cannot grant access to the church or grounds. All reqeuests of this nature should be directed to info@stasdev.com
Parish Records: This website is not associated with The Archdiocese of Chicago and does not have access to records of former parishioners. We suggest inquiries concerning such information be directed to The Archdiocese of Chicago's Archives and Records Department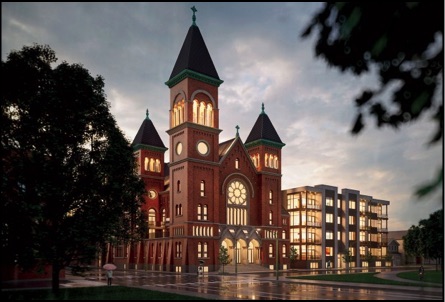 Rendering Courtesy of Stas Development