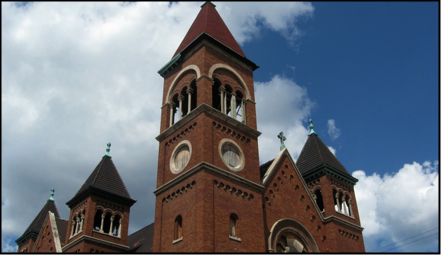 About this site
This informational website was created in response to the continuous flow of interest and inquiries regarding the history and future of the abandoned Saint Boniface property located in Chicago's West Town neighborhood at the corner of Chestnut and Noble streets in Chicago.
PLEASE NOTE:
Before Contacting This Site
This website is not associated with The Archdiocese of Chicago and does not have access to records of former parishioners. We suggest inquiries concerning such information be directed to The Archdiocese of Chicago's Archives and Records Department
This website does not own or manage the Saint Boniface property and cannot grant access to the church or grounds. We suggeste all inquiries of this nature be directed to the current owner and operator Carefree Development LLC
Thank you for your interest and please check back as this website will be updated as new information becomes available to the community and is made public.
Carefree Development LLC is the current owner of the Saint Boniface church building and property. St. Boniface LLC was formed when Carefree took on "partners" solely for the St. Boniface project.
............................................................
Before contacting us please read the note above.