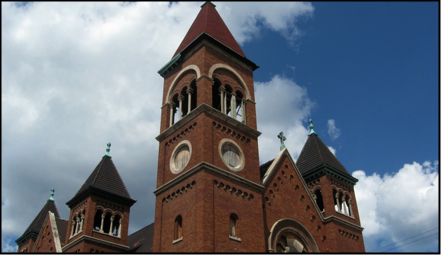 About this site
This informational website was created in response to the continuous flow of interest and inquiries regarding the history and future of the abandoned Saint Boniface property located in Chicago's West Town neighborhood at the corner of Chestnut and Noble streets in Chicago.
PLEASE NOTE:
Before Contacting This Site
This website is not associated with The Archdiocese of Chicago and does not have access to records of former parishioners. We suggest inquiries concerning such information be directed to The Archdiocese of Chicago's Archives and Records Department
This website does not own or manage the Saint Boniface property and cannot grant access to the church or grounds. We suggeste all inquiries of this nature be directed to the current owner and operator Carefree Development LLC
Thank you for your interest and please check back as this website will be updated as new information becomes available to the community and is made public.
Carefree Development LLC is the current owner of the Saint Boniface church building and property
Most Recent Update
September 2,2015
(SBI Apoligizes for the late update)
A Building Court hearing regarding the Saint Boniface church and adjoining property was held on July 29th. At this hearing it was made public that a demolition permit was formally requested by Carefree Development LLC through Ogden Partners.
Carefree told saintbonifaceinfo that the demolition permit was requested so as to prevent the court from entering a default judgment and ordering the property be delivered to a court appointed receiver for demolition. Their application for demolition, Carefree states, serves to delay the demolition of the church and gives them time to negotiate the final acquisition of the property and thereof the development of market rate for sale family housing.
Carefree also stated that they are requesting the City cooperate with them in saving the church and/or if not possible then saving significant architectural features (towers, etc) of the structure.
Because of the architectural significance of the church building there is an automatic 90 day hold on the demolition permit by the City of Chicago.
All past updates can be found on the Timeline page of this site.
............................................................
Before contacting us please read the note above.