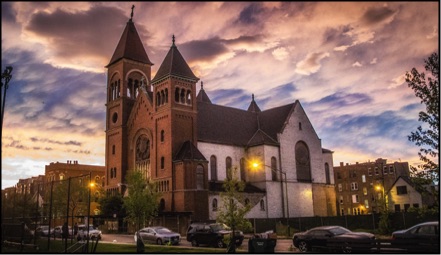 About this site
This informational website was created in response to the continuous flow of interest and inquiries regarding the history and future of the abandoned Saint Boniface property located in Chicago's West Town neighborhood at the corner of Chestnut and Noble streets.
PLEASE READ BELOW
Before Contacting This Site
This website does not own or manage the Saint Boniface property and cannot grant access to the church or grounds. All reqeuests for access should be addresed to info@stasdev.com
This website is not associated with The Archdiocese of Chicago and does not have access to records of former parishioners. We suggest inquiries concerning such information be directed to The Archdiocese of Chicago's Archives and Records Department
Most Recent Update
November 16, 2016
On Wednesday November 16, 2016 Stas Development appeared in building court presenting proof that all City Building Department concerns issued at the previous court hearing have been resolved. With this, a consent decree was entered between the City of Chicago and Stas Development. The consent decree essentially ends the current building court case and outlines preliminary terms (see below) for Stas Development to begin and complete the project at the Saint Boniface site.
* Stas is to submit drawings and obtain necessary permits by 2/8/17
* Construction must commence in May of 2017
* Construction is to be completed by 12/1/2018
* A City Inspection of the premises is to occur by 12/8/18
All past updates can be found on the Timeline page of this site.
............................................................
Before contacting us please read the note above.
Photo Credit: Cheston Bogue