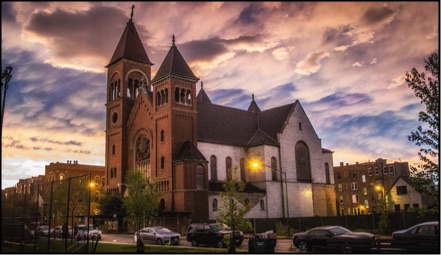 About this site
This informational website was created in response to the continuous flow of interest and inquiries regarding the history and future of the abandoned Saint Boniface property located in Chicago's West Town neighborhood at the corner of Chestnut and Noble streets.
September 28, 2023
Construction Update
September 20, 2023, marked one year since the start of construction. As of today, September 28, 2023, a significant amount of work has been completed on the church building, excavation has begun for the new building on Chestnut Street and drywall was being delivered to the new building on Noble Street yesterday.
Several photos taken today, September 28, 2023, can be seen on the Photos page of this website.
Recap:
Phase I work began on the old Saint Boniface church building on September 20, 2022.
The plan includes 18 large condominiums inside the church structure, 24 units in a new building on Chestnut Street where the old school once stood and a third building on the Noble Street side that will be 3 stories with 8 units and commercial space on the first floor. The Noble Street building will be donated to the Northwestern Settlement House, a local community center whose neighborhood roots date back to 1901.
___________________________________
Link to Block Club Chicago Article here
Link to The Boniface sales website here
The Zillow site has more info, including floor plans and renderings.
All past updates to the Saint Boniface Info website can be found on the Timeline page.
Photo Credit: Cheston Bogue
Before contacting this site
please read the note below.
Condo Purchase Inquiries:
This website is not affiliated with the developer of the Saint Boniface project. All inquiries regarding site plans and or condo information should be directed to theboniface.com
Access to Church: This website does not own or manage the Saint Boniface property and cannot grant access to the church or grounds. All reqeuests of this nature should be directed to info@stasdev.com
Parish Records: This website is not associated with The Archdiocese of Chicago and does not have access to records of former parishioners. We suggest inquiries concerning such information be directed to The Archdiocese of Chicago's Archives and Records Department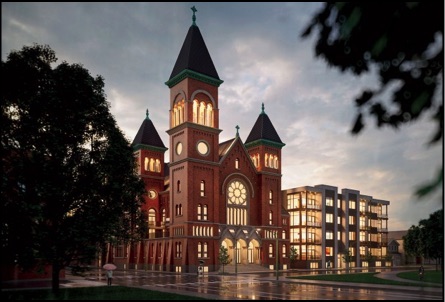 Rendering Courtesy of Stas Development